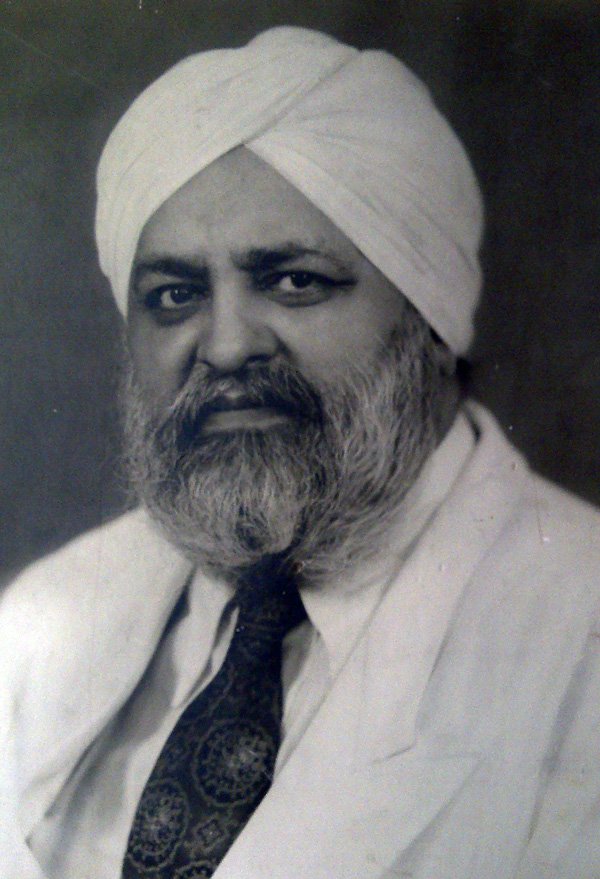 RAGHBIR SINGH DUGAL (1897-1957), a medical practitioner and leader of the Sikh community in Burma, was born in 1897, the son of Sobha Singh, at the village of Sayyid Kasran, in Rawalpindi district, India, which is now in Pakistan.
He had his early education at his village in Rawalpindi, and in 1911 accompanied his elder brother S. Kartar Singh Dugal to Rangoon where he qualified as a physician.
Along with his medical practice, Raghbir Singh took a great deal of interest in social work and became president of the Sikh temple at Rangoon and secretary of the Sikh Educational Committee of Burma. In December 1927, he was elected president of the Khalsa Diwan, Burma.
He had been a Councillor of the Rangoon Municipal Corporation for a number of years and in 1932 became the youngest mayor of Rangoon the first Indian to be elected to the office. Dr. Dugal also brought out a medical journal from Rangoon.
He was a fellow of the Rangoon University as well as a member of the Burma Medical Council. He was honored with the title of Sardar Bahadur by the Government of India for his services in the cause of eradication of tuberculosis and leprosy.
During World War II when Burma was invaded by the Japanese, Dr. Dugal was co-opted a member of the executive council of the empire government set up at Shimla in India. Dr. Dugal was the author of Essentials of Sikhism, Philosophy of Guru Nanak and Divine Baba.
He died on 20 January 1957 at New Delhi while on a visit to India.
via Gbch. S.G.
Achievements
President of All Burma Indian Congress
President of the Indian Education Society, Burma
Secretary of All Burma Tuberculosis and Leprosy Association
Member of Executive committee of all Burma Red Cross Association
Founder president of Guru Nanak Free Dispensary & Eye Hospital, Rangoon, Burma
Founder of the Burma Medical Journal
a City-father of the Rangoon Corporation
the only non-Muslim member of Iran club, which changed its constitution to enlist him as a member
President of Burma Chief Khalsa Diwan
President of Khalsa School and Gurudwara Rangoon
Chairman of Rangoon Citizens Unemployment Committee
Titles
Mayor of Rangoon in 1932, the first Indian and the youngest, member to have that distinguished position.
Awarded the title of Sardar Bahadur, for his useful work as a member of T.B. and Leprosy Association